Civitanova Marche (Macerata), 12 May 2023
Civitanova, Lorenzetti after match #4: "We knew we would have to suffer..."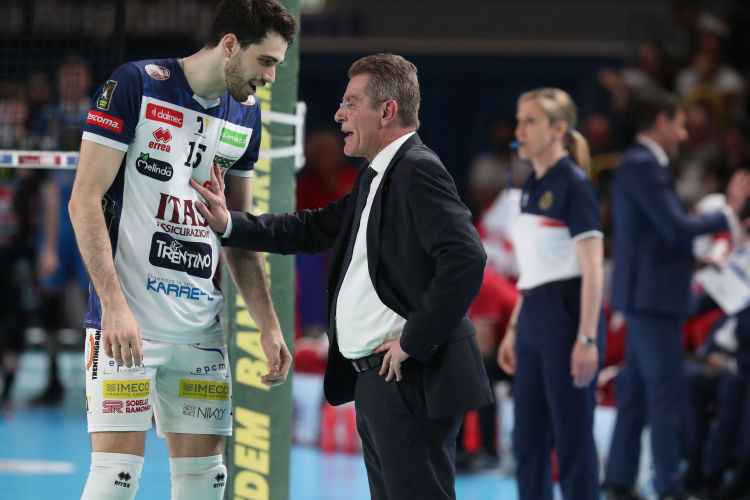 "We knew we would have to suffer, but in the first set we were too unprepared, especially in reception - explained coach Angelo Lorenzetti at the end of the match. - With the growth in this fundamental, from the second set we were able to play better, but we still suffered the comeback of Lube, who took risks to climb up the ladder in that scoring situation and got the better of us. We reopened the match by winning the third, but it is clear that it becomes problematic to always start from 0-2 in matches like these. Now we will have to focus only on game 5, knowing that getting there could be in the order of things, seeing the history of these Play Offs. We will give everything to make it ours".
On Wednesday, May 17th, the Play Off Scudetto Final series will return for its last game at the BLM Group Arena in Trento; the 2022/23 Italian male's title will be awarded starting at 8.30 p.m. Live coverage by RAI Sport HD and Radio Dolomiti. Ticket presale already available at https://www.vivaticket.com/it/ticket/finale-play-off-f5/207932.
Trentino Volley Srl
Press Office