Trento, 12 June 2019
Sosa Sierra: "It's a dream playing for Trentino Volley!"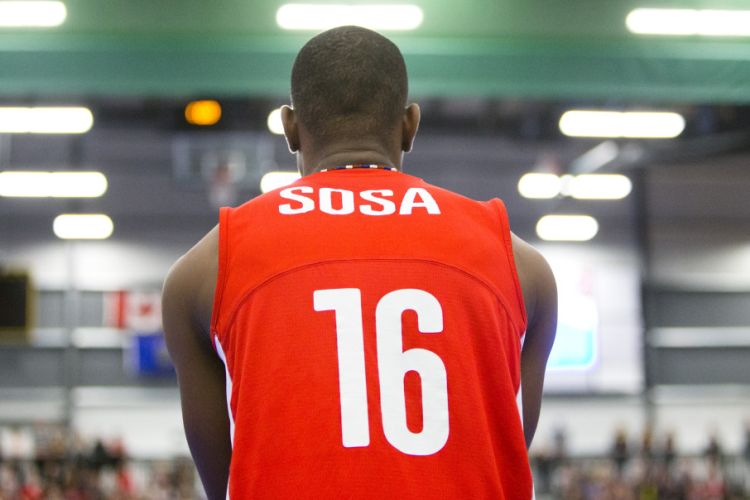 Luis Sosa Sierra, new Trentino Volley player, gave his first interview via phone today from Cuba.
Luis, what does the signing with Trentino Volley mean for you?
"It's a dream come true, the beginning of my second volley life. I consider myself lucky and privileged for being part of one of the best team in the world. Recent history tells the value of the Club; in the last ten years it became well-known all over the world thanks to the international success. I am happy for me and for my family, they couldn't see me play volleyball recently; I hope to make them proud".
You spent the last two months of last season training with Itas Trentino, how did you feel?
"Very positive, joining the group was easy and great. Since I first stepped inside the BLM Group Arena last February I met wonderful people, everyone's ready to help and teach me, coaches, staff members or teammates. I believe I can improve and learn a lot also next season".
Did you set any goal for the next season?
"I would like to understand the mechanism of the plays of the team and become an alternative to the starting players; to do so I must get acquainted with the role of spiker, something completely new for me. My first goal is to improve, also physically, and learn to play position 4; I was born middle-blocker. I also want to win trophies, of course, and contribute to many successes".
What do you think of your new coach, Angelo Lorenzetti?
"I am very grateful to him because he was the person that wanted to offer me first this opportunity. He's a great coach, I am lucky because he can help me to improve physically and technically as an outside hitter. He will be my guide".
Tell us something about yourself…
"I am a pretty shy person, I consider this a flaw but I really like observing before talking. I love music, movies and cars, but I hate false people. My idol is Simon, the most important coach of my career is Rodolfo Sanchez; volleyball has always been my passion and my reason of life. I studied to become a PE teacher. For everything else follow me on my social media: I am active on Instagram and Facebook".
Trentino Volley Srl
Press Office