Trento, 25 January 2021
BLM Group Arena, Itas Trentino training in view of the quarter-final of the Italian Cup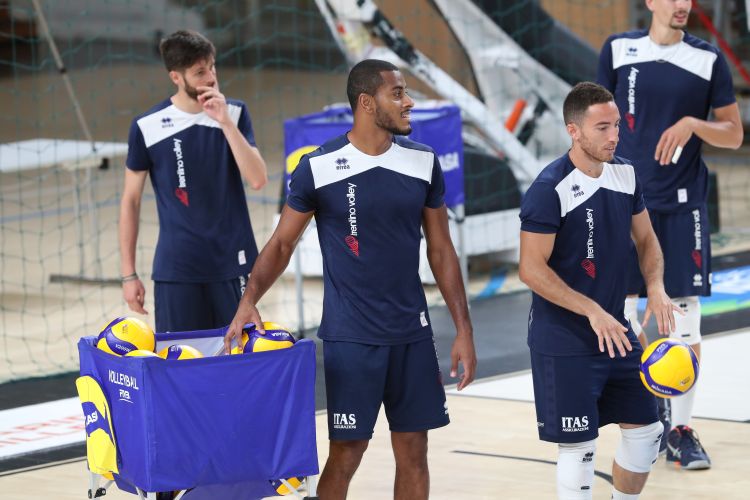 Sunday night's 3-0 win against Vibo Valentia allowed Itas Trentino to close the January SuperLega Credem Banca commitments in the best possible way. The giallo-blù team is in fact the only team that has not yet lost a single game in the second round, also thanks to six league victories obtained in the first twenty-four days of 2021.
In the last seven days of the first month of the new year, Lorenzetti's playes will be able to dedicate themselves to the Italian Cup, in the hope of having to play as many games as possible between now and Sunday; the calendar will in fact propose for Wednesday 27 the single match of the quarter-finals to be played at the BLM Group Arena against Milan; in case of victory there will then be room for the semifinal on Saturday 30 January at 6 pm, while if a defeat arrives the weekend will be free of commitments.
To be prepared for the first fundamental appointment of 2021, Giannelli and his teammates returned to training at the BLM Group Arena already this afternoon, with a two-hour weight and technique session. Before the match against the Milan, Itas Trentino will train at the stadium again in the afternoon of January 26, in full force. Even the Italian-Dutch spiker Dick Kooy is in fact now completely recovered and again among Angelo Lorenzetti's available players.
Trentino Volley Srl
Press Office