Trento, 10 July 2019
Some other new important contract renewals: the whole technical staff has been confirmed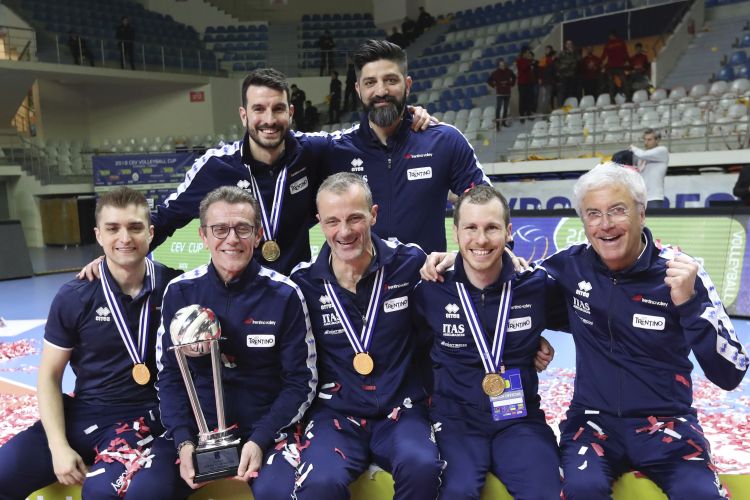 Trentino Volley can count on the same technical staff that performed so well and brought prestigious results this year also for the upcoming season; last week the Club renewed the contracts of all Angelo Lorenzetti's coworkers, that were due to expire. During 2019/2020 season the coach from Marche will have again by his side second coach Francesco Petrella, assistant Dante Boninfante, athletic trainer Alessandro Guazzaloca and physiotherapist Alessandro Russo; the team is completed by scoutman Mattia Castello and medical doctor Mauro Bertoluzza.
"2019 Summer's guidelines were stability and continuity; not only for the roster of the players but also for all the people working around the team, i.e. the staff – pointed out Trentino Volley's President Diego Mosna - . Trentino Volley is happy to continue last year's work with the same professionals who brought the team so far".
"I am very happy with the confirmation of my coworkers – added coach Angelo Lorenzetti - . Beyond their professional skills, I am proud to see the staff become less "mine" and more part of Trentino Volley. I am looking forward to starting to work together again, sharing our views on last season's open questions and try to take this team another step up".
Starting from the second half of August the staff will meet at BLM Group Arena and start the pre-season training, while the next weeks will be dedicated to briefing meetings planning the season ahead.
Trentino Volley Srl
Press Office